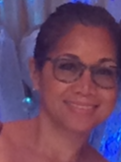 Charo Hulleza
Managing Director
313-577-8831
Biography
Charo has served as the managing director of WSU's Center for Urban Studies since 2003. Her area of expertise lies in policy analysis and program evaluation. She has been engaged in research with a focus on these areas for over 20 years.
Charo provides research guidance to many of the Center's key initiatives, including those involving primary data collection (surveys, interviews, focus groups, etc.) in the area of early childhood, family supports, and special education. One of her major projects has been the evaluation of Early On Michigan. This project is in its 21st year of implementation and the study has given Charo, and the various researchers who have worked with her, a rich longitudinal perspective on a statewide initiative, tracing its evolution in a changing political environment.
Charo considers it a privilege to share her working knowledge of all aspects of research with other Center researchers, including protocol design, instrument development, piloting procedures, data analyses, and interpretation. She plans to continue to be involved in research studies that have the potential for improving social conditions, especially in urban settings.
Charo earned a Masters of Public Administration degree from Wayne State University in 1992, after completing a B.A. in Political Science from Oakland University.